Justin Taylor
Youth Minister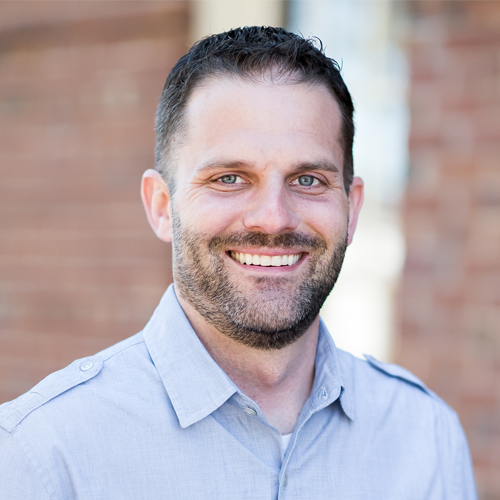 Justin Taylor was born and raised in Diamond, Missouri, located just outside of Joplin, Missouri. He and his wife Sara met at Oklahoma Christian University and were married on August 4, 2007. They are proud parents of two beautiful daughters, Naomi and Lyla. Justin graduated from OC in 2007 with an undergraduate degree in Communication/Theater with a minor in Mass Communications. After feeling the call to go into ministry Justin received his master's degree from Oklahoma Christian University in Youth and Family Ministry in 2015.
Justin served two and half years at the Memorial Road Church of Christ, in Edmond, Oklahoma serving as a Minister in Residency. Shortly after his intensive residency, Justin and Sara placed their membership and began working with the Crosstown church of Christ in Tulsa, Oklahoma where he served as the youth and family minister for 5 years until joining the staff at Grapevine March 22, 2015. Outside of the church service, he enjoys traveling, trying new restaurants, and spending time with his family and friends.
The end-goal of the Youth ministry at Grapevine is to help parents and guardians equip their teenagers to be disciples of Jesus who are theologically sound, who in turn will go on to become vital members of the church in the college years and beyond.